Category: Hcg Diet Recipes
HCG Diet Phase 3 – Explained In Detail
HCG diets are a promising weight loss technique that has been doing the rounds since decades. The man behind this whole weight loss plan is Dr. Simeons and he has listed everything in details in his book named as "Pounds and Inches". To add further, there are different versions of HCG diets and it is really confusing.
This article explains everything about hcg Phase 3 of the diet program

There is a lot to know about
HCG diets
before trying this diet plan. If you have already started
HCG weight loss program
and confused how to deal with the maintenance phase, then you have reached the right place. Here is everything that you need to get geared for a happy maintenance phase or stabilization phase.
If your mind is flooded with questions like those listed below. Then this article is exactly intended for you. All you have to do is click on your query and get the answers.
What is HCG Diet Phase 3 Or Maintenance Phase Of HCG Diet?
After you finish the phase 2 of the HCG diet with a strict 500 calorie per day intake, you will step into the 3rd phase called as maintenance phase. This phase is also called as stabilization phase where you have to maintain the weight loss intact. In this phase, your caloric intake will be around 1200-1500/day but it is still a big NO for starch and sugars. You will discontinue taking the HCG hormone and live with the diet plan alone. No more drops and just plain dieting which is not as strict as that of phase 2 of the HCG diet plan. This phase 3 is very important because it mainly aims to maintain the lost weight and flush out the entire HCG hormone from the body. It is important to give a break of 21 days or 3 weeks (length of phase 3 HCG) to remove hcg traces from the body so that it doesn't get adapted and stall further weight loss. If you follow the instructions of HCG diet 3 phase, there are chances that you may still lose more pounds. For those who wish to go for several HCG diet plans can go ahead for the same after this maintenance phase to lose further pounds.
Dr. Simeon HCG Phase 3 Protocol
Dr. Simeon is the man behind this remarkable weight loss remedy. He had actually designed a protocol for obesity patients around 50 years ago. This protocol was and is now widely called as the HCG diet plan. But the problem is there are over hundreds of sites claiming to be following the real protocol put forward by Dr. Simeon. Most of the sites are just scams and they follow their own diet plans which have included only certain portions of the original protocol.
According to Dr. Simeons protocol for Hcg phase 3,
Once you finish the phase 2 it is advised to remain on the 500 calorie intake for further 3 more days. Along with that HCG drops usage should be discontinued. By doing so you are slowly allowing your body to adjust to the new changes and after those three days the caloric intake is increased to 1200-1500/ day.
This phase is continued for 2 -3 weeks from the last day of 500 calorie diet. Now the real challenge starts as "what to eat and what not to eat". It is said that introducing low fat dairy products, healthy fats and protein are very important in this maintenance phase. In the protocol he mentions to stay away from starches and sugars that might easily pave way to weight gain. Furthermore the protocol also asks to keep away from high carbs and stick to the phase 3 meal plans (discussed in the below sections) to adhere to the weight loss regimen. He clearly mentions in his protocol that it is not ideal to gain more than 2 pounds instead stick to the correct weight after your phase 2. This will actually help your body to take your current weight as the normal weight and work up the metabolic rate accordingly.
Phase 3 is all about teaching your body what fat to burn and how. Sticking on the protein diet makes it easy to lose pounds as none of the fat is being piled up in the body. The protocol also mentions that weighing yourself every morning is a must to keep track of the weight loss. After you wake up weigh yourself same time after emptying your bladder and other bodily substances. You should not have more than 2 pounds than your previous day weight. If you have gained weight then stick on to a high protein diet and avoid carbs.
Diet Plans For Phase 3 Of HCG
It's great that finally you have crossed the phase 2 and must have obtained tangible weight loss results. Kudos!!! You had a lot of self control and determination to complete the phase 2 successfully. But the marathon is not yet over and you will have to cross another major hurdle that seems to sound easy but it is not. Trust me, maintenance phase is where you are open to a wide variety of food stuffs and there are high chances that may get tempted to eat.
Remember once you lose weight you are going to shop your favorite dress, look pretty and look appealing to your love interest and many more such priorities will be on your list. In that case, it is a good choice to not get tempted and to stay away from high calories.
Remember three points when you plan a diet for the phase 3 of HCG.
YES the diet is not strict and you have a lot of options to choose from. Choose wisely so that you don't gain the lost weight.
Be stricter with yourself especially on the phase 3 and live on a protein based diet.
Drink loads of water and keep yourself busy so that you don't get carried away with your hunger pangs.
Plan these three weeks in a systematic way and keep the metabolic rate of your body steady. In the HCG diet phase 2, you have reset your body's metabolic rate with the help of HCG hormone. So don't do anything that will bring down the metabolic rate and increase your body weight. You have to make a list of stuffs that includes
Do's and Don'ts in P3 OF HCG.
Foods that you can eat
Foods to avoid
Tracking weight on a daily basis
Setting reminders about your plans
Shop and stock P3 allowed foods
Count your calories
And finally no cheating… be clear on that
How To Prevent Weight Gain In Phase 3 Of HCG
Weight gain happens instantly in this phase if you don't keep a check on what you eat. Why would anyone want to let go all the hard work in to thin air after coming all this way. If you have gone through the phase 2 sincerely and have lost weight then stay put for a few more weeks. You are going to love the transition from a hefty body to a healthy body which is sleek and slim.
This phase is also important for those who are planning to undergo multiple HCG programs to lose more pounds. Here are a few things you need to keep in mind to prevent weight gain.
Shop every single food stuff after carefully reading the labels. Check for their nutritional values especially the fat, starch and sugar content.
Avoid eating from restaurants and other places. As far as possible stick to a home based diet as god knows what all ingredients do they add. You don't want to load yourself with fats and sugars.
Weigh your food and count your calories so that you don't go off the limits.
Be honest while checking your weight daily. If you have gained weight then try a steak day or something that will cut down the pounds.
Be honest to yourself and indulging in cheating is like cheating yourself.
Eat small meals numerous times staying within the calorie limit 1500 per day.
Welcome protein foods and stick on to them tightly as they will help to lose more pounds.
Try one new food item at a time and see how it affects your weight. But don't experiment too much and get stressed.
Your motto is only to lose weight and remember every food that you crave to eat can wait until your done losing weight. You can definitely eat in moderation some of your favorite foods after you reach a healthy weight.
Follow your mind and eat what suits your body rather than following someone. (of course choose only the allowed foods)..
Start going for brisk walks and small exercises. But make sure not to overdo and go at a slow pace. Heavy physical workouts may prove harmful for your body as you are under a low calorie diet and your body is slowly adapting to the changes that are being made.
HCG Injections
For Weight Loss
NuImage Medical HCG Injections
For Weight Loss
Check Price
Prescription HCG, 100% Pure . Guaranteed Results.
Phase 3 HCG Recipe Options For Breakfast
2 scrambled eggs, cheese, ¼ cup almonds and coffee/ tea with cream.
vegetable omelet, spicy cucumber salad and a protein shake
chicken wrap with lettuce leaves and strawberry lemon soda sweetened with Stevia
steak fajitas and a cup of fresh frozen strawberries
Phase 3 HCG Recipes Option For Lunch
hardboiled egg, white taco fish wrap
sliced lean turkey with blue cheese and olives
sugar free full fat creamy dressed salads and roasted BBQ chicken
oven roasted asparagus, roasted tomato slices and steak
cucumber dill salad, one apple and baked fish of your choice
Phase 3 HCG Recipe Options For Dinner
raw veggies, grilled steak with cauliflower, mashed potatoes with spices
steamed asparagus with butter, fresh tomato salad dressed with herbs and almonds
beef hamburger with mushrooms, and sugar free ketchup, cheese and onion slices roasted
chicken breasts stuffed with spinach and onions, broccoli oven baked
tilapia roasted and dressed with olives, bell pepper and guacamole, one fruit of your choice
Desserts While On Phase 3 Of HCG
Everyone would crave to have desserts especially when on HCG diets as it is the only option left. Here are some lip smacking desserts that you will want to have during your P3 of HCG.
Apple Cookies
Thinly sliced apple (half)
3 Egg whites
1/4 tsp. of salt
1/4 tsp. cream of tartar
1/2 tsp. vanilla extract
Stevia
Directions: Combine egg whites, vanilla, cream of tartar and salt. Beat the mixture well and add apple slices. Now bake them in a cookie tray for 30 minutes at 240 degrees. Allow to cool and serve.
Carrot delight
½ cup Grated carrot
Stevia as required
Low fat milk
Sliced almonds
Cardamom powder a pinch
Directions: Mix all the ingredients (except almonds) above and cook on a low flame until the water content dry off completely. Dress up with almonds and enjoy the dessert frozen or warm.
Strawberry sorbet
One cup frozen strawberries
Juice of One lemon
Stevia
Water is required
Directions: Blend all the above ingredients and enjoy the delicious dessert or keep it in the freezer to make it firm.
HCG Diet Phase 3 – A Sample Menu List
Below is a sample menu list with three options. You can mix and match between these options according to your taste and shopping lists. Write down the recipes and menus for the upcoming week and be ready. This will help a lot to avoid confusion and make things easier for you. Remember try one new food a day.
Option 1)
Breakfast: 2 Eggs, Blueberries in Sugar Free Yogurt
Snack: Mixed Fruit Salad (avoid really sweet fruits like bananas, melon, etc.)
Lunch: Soup made with Beef Broth, Stew Beef, Broccoli, Onion, Celery, Carrots and Seasonings.
Snack: Apple or celery with 1 tablespoon of Peanut Butter
Dinner: Shirataki noodles with chicken breasts thinly sliced seasoned with spices
Snack: Unsweetened Applesauce with Cinnamon and Stevia
Option 2)
Breakfast: Spinach Frittata-Scramble several eggs, add frozen spinach, salt, and pepper. Pour egg mixture into an oven-safe dish. Top with finely shredded cheese. Bake at 350 degrees until done.
Snack: Regular Flavored Pork Rinds
Lunch: Grilled Tuna Salad Wrap with a large lettuce leaf seasoned with spices
Snack: Sugar-Free Jello with your favorite fruit inside
Dinner: Steak served with Steamed Carrots and Broccoli topped shredded cheese
Snack: Low-sugar, Low-carb chocolate protein wafer
Option 3)
Breakfast: Almond flour pancake topped with blue berries
Snacks: HCG allowed diet wafers
Lunch: Black & Bleu Salad. Mix dark green lettuce, grill steak, blue cheese, and avocados
Snack: Unsweetened Applesauce with Cinnamon and Stevia
Dinner: Two meat lasanga with miracle noodles
Snacks: 2 hard boiled eggs
HCG Phase 3 Vegetable List
There is a long list of veggies which you can consume during the maintenance phase of HCG diet. It is also a good choice to eat as many as raw veggies to replenish the body with essential nutrients and vitamins. Even though all veggies are allowed during the maintenance phase and be cautious with those which have high starch, sugar and carbs content. For example, beets are high in sugar content and potatoes are high in starch so consume them moderately.
Introduce new veggies every day and check the effect it has on your body. Here is an extensive list of vegetables that you can have during the stabilization phase of HCG.
Asparagus
Beet Greens
Broccoli
Bamboo shoots
Brussel Sprouts
Bitter gourd
Raw Cabbage
Raw Cauliflower
Celery
Collard Greens
Chicory
Cucumber
Dandelion
Escarole
Green Beans
Raw Kale
Leeks
Lettuce
Romaine Lettuce
Green Onions
Raw White Onion
Green Sweet Peppers
Red Sweet Peppers
Radishes
Spinach
Swiss chard
Squash/Zucchini
All types of Tomato
Turnips white
Turnip Greens
Watercress
Winter gourd
HCG Phase 3 Fruits List
In the protocol put forward by Dr. Simeons, he clearly warns against using sweet fruits. Just like the phase 2 certain fruits are not allowed on the phase 3 of HCG because of the high sugar content and carbs. Some examples are bananas, grapes and mangoes as they are loaded with sugars.
Here is a list of fruits that you can choose from while planning your food list for the stabilization phase.
Apricots
Apples
Blackberries
Blueberries
Cantaloupe
Coconut
Cranberries, fresh or dried
Figs
Guava
Grapefruit
Honeydew
Kiwi
Lemons
Limes
Nectarines
Olives
Oranges
Papaya
Peaches
Pears
Pineapple
Pomegranate
Plums
Raspberries
Strawberries
Watermelon
HCG Phase 3 Protein Rich Foods
Remember stabilization phase is all about losing more pounds and maintaining the already lost weight. Therefore a protein rich diet is a must and the best choice to go ahead with. Here is a list of every non-veg (fish, poultry and, meat) stuff that you choose for the hcg phase 3.
Bacon
Beef jerky
Beef roast
Breakfast sausage
Elk
Ground beef
Ham
Hot dogs
Lamb
Liver
Pork chops
Bass
Catfish
Clams
Eel
Herring
Mackerel
Oysters
Tuna
White taco fish
Tilapia
Mahimahi
Mussels
Trouts
Sardines
Calamari
Duck
Goose
Pheasant
Turkey
If you are vegan, then try adding protein from other sources like those listed below
Hummus (prefer homemade or if planning to buy from stores then carefully check the ingredients list)
Nuts (almonds, pistachios, cashews)
Soy
Tofu
Curd cheese fresh (you can easily make this at home or buy fresh). They are an excellent source of protein for those people who do not prefer to eat non-vegetarian foods.
Where To Buy HCG Diet Foods?
Triumph HCG
For Weight Loss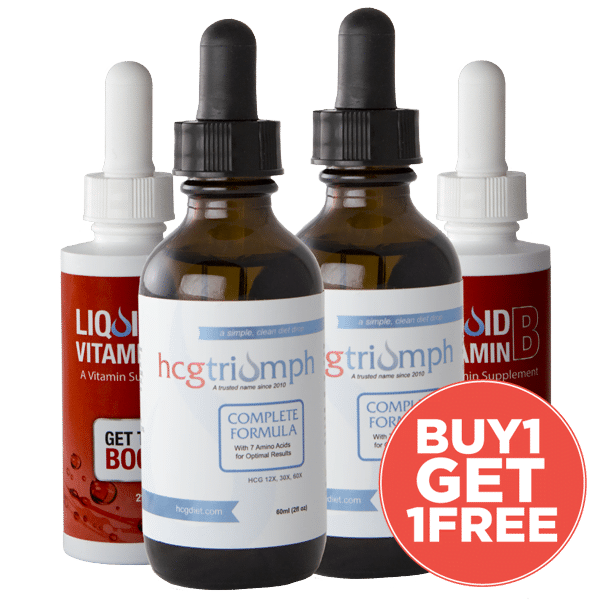 I know being on an HCG diet is a really tough job. It is not easy as it sounds and it needs real patience and a lot of sacrifice. But I found that there are certain products available that makes the whole HCG diet program easy for people who have busy schedules. Most of us have office and other household chores that we literally don't get time to shop for HCG diet foods and keep a list of foods stuffs. During HCG diets, Dr. Simeons has actually barred us from using creams and lotions that cause fat absorption into the body. Now that being said, there are lots of products that are allowed on the HCG diets and also many HCG diet safe products have been launched in the markets. Wondering from where to buy such products? Here is a site where you can get everything like hcg safe creams, lotions, seasoning mixes, protein shakes (those that can be instantly made) and other ready to cook dishes. Here is the link of that site (www.diyhcg.com) which has been helping a lot of HCG dieters to keep pace with their work and their HCG plans.
I have tried their chocolate wafers, protein smoothies which are really handy to carry along. Their protein smoothies are extra convenient as they come packed in small handy bottles. Just add some cold water and give a good shake…your protein smoothie is ready to be consumed. You must also try their shirataki noodle which is a great pick while on the maintenance phase. It can be cooked easily with your favorite veggies and meat choices. Also not to mention they have a wide range of sauces and spice mixes that you can buy to make your foods delicious.
The interesting fact is that they actually weigh every bit of food before packing and they very well know what is allowed and what is not. They give clear cut instructions how to use the food and when. You can choose a variety of products that can be used during the maintenance phase, VLCD phase and other phases of the HCG diet. So if you are really fed up going shopping, then sit right at your home and purchase everything that you need.
Beverages And Sweeteners Allowed In HCG Diet Phase 3
Tea and coffee with fresh cream half and half or with low fat milk. You can also have them without milk and just plain if you like to have so.
Soda is allowed during HCG phase 3 and you can use this while having lemon juice as a snack replacement.
Saccharin and stevia as natural sweetening agents. While buying these sweeteners make sure that they are of zero calories and extracted from pure sources. If they have mentioned something as a blend then don't buy that. Stevia should be pure and extracted from stevia plant alone without any additional ingredients. Some products listed as stevia contain sugars so make sure that you read carefully while buying. If you are not sure what to buy then you can try the sweet leaf brand for stevia packets. They are zero calories and extracted from pure stevia plant.
HCG Phase 3 Foods To Avoid
Sugar loaded fruits and veggies – certain fruits and veggies that belong to the cautionary list should be consumed moderately. This is because they help the body gain the lost weight quickly.
High fat meats and other high fat foods should be avoided.
High calorie foods
Junk foods labeled as HCG diet foods
Starch rich foods
Cereals rich in high carbs
Chocolates and confectionaries
HCG Complex By Biosource Labs
Hormone Free hcg drops for Weight loss. Best selling product online for weight loss.
Learn More
General Tips On HCG Phase 3 Or Stabilization Phase
If you have gone through a HCG diet program successfully you probably wouldn't need any tip as you would be self sufficient. These tips are for those who have completed their phase 2 successfully with a happy weight loss. It is very important to maintain the weight loss and careful consideration should be taken during the phase 3 or maintenance phase. It is all about teaching your body to adapt slowly to the changes and to reintroduce foods one at a time. Below are some tips that might prove to be useful while following the phase 3 of HCG.
Say no to starches and sugars even if you feel tempted. Stay away and steer clear as they contribute in weight gain in a rapid phase. Only consume those foods that are allowed in the HCG list.
Purchase HCG diet food only from reliable sources and read all the labels to check the ingredients list.
Avoid all the foods that belong to the cautionary list as they contribute to weight gain.
Try one new food at a time so that you can understand how your body reacts and affects your body weight.
Correctly weigh your foods before eating and do go off the caloric limits. You are allowed to take only around 1200 to 1500 calories a day.
After the phase 2 your body is sensitive so add foods slowly and steadily. Don't overdo in a single day and confuse your body.
Add lots of raw veggies in the form of salads as they help the body to replenish all the lost nutrients and add more fiber content.
Go protein and stay protein to lose more pounds. Try protein shakes for a change and for those who want it sweet can add zero calorie stevia packets. While using stevia make sure to buy pure stevia extracts from stevia plant and not a blend of other ingredients.
Drink more water than you were drinking on the phase 2 of the HCG diet.
Consume snacks and eat small meals frequently so that your metabolic rate stays steady and your body doesn't pile up fats.
You can go for brisk walks without taking any effort.
HCG Drops
Hormone FREE

Conclusion: HCG diets are simple yet complex. They are simple to hear but complex when you actually go through it. But one thing that we must admit is that it really helps to lose weight if all the instructions are followed properly and piously. Once you have made through the HCG phase 2 then you have gone half a way and you are just near to your destination. Maintenance phase is somewhat easier and there are chances that you might gain weight if a strict diet is not maintained.
Maintenance phase is important because it determines how your body will react to new foods and how you are going to manage the weight loss. Also this phase is important for people going for multiple HCG programs. So remember the key to keep going on this phase is "keeping weight loss as a priority over other temptations". After all who wouldn't like to have a sleek and fit body to flaunt?
Popular HCG Diet Recipes You Can Use
Triumph HCG by HCG Diet
HCG diet is a low calorie diet that allows only 500 calories per day for the person to help shed the extra pounds from the body. This low calorie diet should be followed for as long as the HCG in any form is being taken. It is also continued for an additional 3 days after stopping the HCG dose. This is because the body may still have the traces if this HCG hormone and following the diet helps utilize every part of it to lose weight.
There are not many food ingredients that are allowed during the Phase 2 and Phase 3 of this HCG diet but the options to have a decent meal is not limited. Here are a few recipes for hcg diet that you can use for the phase 2 and phase 3 (hcg diet recipes) of the HCG diet.

HCG Injections
For Weight Loss
NuImage Medical HCG Injections
For Weight Loss

Check Price

Prescription HCG, 100% Pure . Guaranteed Results.
HCG Very Low Calorie Diet Recipes – Phase 2 recipes for hcg diet
These HCG very low calorie diet recipes are applicable for the Phase 2 of the HCG protocol. Here you need to be highly careful with the portions and the ingredients that you add. Here are a few options for the meals (HCG Diet Recipes – lunch and dinner), soups, salad, desserts, chicken recipes and other few popular HCG diet recipes that are easy to make with very few ingredients.
HCG Diet Recipes Phase 2- Soups And Salad
HCG French Onion Soup: Soups are healthy filling as snacks as well as, as part of the main meals of the Phase 2 of HCG diet. This Phase 2 HCG recipe is quite easy to make and is low in calorie also. All it takes are 1 onion, 2 cups of beef broth, and 3-4 garlic cloves, ½ tsp of sugar substitute and ¼ tsp of black pepper.
Cook the garlic crushed and chopped onion in a pan for a good 5-10 minutes. Add the sugar substitute (optional, you can ski this if you don't have a sugar teeth) and cook for another few minutes until the onion is well caramelized. Add the beef broth and bring to boil. Turn to simmer for at least 20-30 minutes until the soup thickens. Add salt and pepper to taste and have it hot. This recipe has about 99 calories with 15 gms of carbs and 2 gm of fiber in it.
Sunomono (Japanese Cucumber Salad): Everybody knows that cucumber is one of the least calorie foods. HCG phase 2 can highly benefit with this vegetable with its low calorie status and makes an excellent ingredient for a salad. It can stand alone as a salad itself, but here is a recipe that has some added natural flavors to make it tastier.
The Sunomono Japanese cucumber salad needs 300gm of cucumber sliced, salt to taste, a little of rice vinegar, stevia, 2 tsp of Bragg's liquid aminos and some grated ginger.
Cut the cucumber into slices and transfer into a large bowl. Sprinkle some salt over it and let it stand for half an hour in room temperature. The cucumber will be soft by this time. Drain the water and rinse the slices thoroughly under running water. Mix the other ingredients in another bowl and add the rinsed cucumber slices into it. Mix well and refrigerate. The chilled salad would be ready to eat within an hour or so. This makes about 3 servings of salad.
This recipe makes only 13 calories but high in protein content due to the aminos added in it. The protein content here is 414 gms. It also has a high amount of sodium, so you may want to reduce the salt and try to keep it low.
HCG Chicken Recipes For Phase 2
Kung Pao Chicken: Weigh 100 gms of raw chicken with its fat removed and cut it into small chunks You will also need to chop an onion to make a handful, a teaspoon of sambel olek, 1 part each of Bragg's aminos and rice vinegar to make the marinade, 3 cloves of garlic and 1 tsp of fresh ginger for seasoning. The ingredients for the sauce are ½ cup of water, 1-2 teaspoons of liquid aminos, 1 teaspoon rice vinegar and some salt to taste.
Marinate the chicken with the marinade and refrigerate it for 30-60 minutes, minimum. In a pan, cook the marinated chicken and sambel olek for a few minutes over the pan and keep aside. Cook the onions until tender and add the seasoning in it. Add the sauce ingredients and cool to desired consistency. Bring the chicken back in the pan with the onion and cause mix. When combined well transfer it into a serving bowl and with some sprinkled red pepper flakes.
Grilled chicken with apple noodles and kale: Season 100gms of chicken breast with some salt and pepper and grill it without sticking. In a pot, add some extra virgin olive oil, chopped garlic, and sate it until tender. Add the apple noodles (grated apple) with the garlic and stir well. Add sesame seeds (1/2 teaspoon), 2 cups of kale and cook. Add some lemon juice and 1 tablespoon Braggs and mix well. Add salt and pepper as needed.
It doesn't take much for this recipe to be ready. Once the chicken is grilled, sauté the other ingredients until they are softened one by one. Transfer the cooked content into a serving dish and place the grilled chicken over it.

Update:Hormone Free HCG diet Drops By Biosource Labs. HCG complex is not only the best selling Weight loss drops online but is also very effective, comes with an extensive support and guarantees results
Phase 2 HCG Recipes-Desserts
Apple pie crumble: Apple pie is a popular dessert but for the HCG Phase 2 this recipe is modified to accommodate the low calorie limit of the program. It takes 1 medium sized apple, 3 packets of stevia, 1 grissini sticks made into halves, 1 ½ tablespoons of cinnamon powder.
Preheat the oven at 350 F. core the apple and chop it into small bite size pieces. Crush one half of the grissini stick into powder with the fingers and mix it with some water, 1 packet of stevia and ½ tbsp of cinnamon powder to make the crust of the pie. Once the crust is ready, line it on to a muffin tin and fill it with the apple pieces. Top this mix with the other half of grissini powdered with one pack of stevia and rest of the cinnamon.
Cook this apple pie for 15-20 minutes until the apple is well cooked and soft. Remove from the oven and let it cool. This is one serving of the HCG Phase 2 recipe for a dessert. All you need to be careful is with the stevia. Avoid any kind of stevia that has ingredients ending with –tol, -dextrin or –ose.
HCG Diet Cinnamon Grapefruit: There are not many fruits that are safe for HCG Phase 2. Grapefruit comes highly recommended but the allowed portion for this fruit is only half. What can one do with half a fruit? Well this half grapefruit could be turned into a tasty dessert with some cinnamon and a little of stevia to taste.
Cut the grapefruit into 2 halves. Save one half for later. With the remaining half, using a spoon, carefully remove the pulp of the fruit from the rind. Now cut the pulp into small pieces and also scrape the remaining pulp from the peel. Keep the grapefruit juicy. If the fruit is dry sprinkle some water to moisten it or leave it as it is.
Mix the grapefruit slices with cinnamon and some salt to taste. Transfer the slices back into the grapefruit and broil it in the over for 5-6 minutes until it caramelizes. The dessert is ready. Just make sure to get the HCG safe stevia for the sweet taste or you can entirely skip the stevia if you want.
Other HCG Phase 2 Recipes
Scrambled eggs with tomato: Eggs whites are safe for HCG so take 4 egg whites and 1 yolk and beat them well. You will need ¼ of a tomato sliced, 1-2 garlic cloves minced, 2 tbsp of minced onion with some salt and pepper for taste. Cook the onion, garlic, and tomato together on a pan until the tomato is cooked. Add the beaten egg mix and scramble it until well cooked. You have the one serving of HCG safe scrambled eggs with tomato ready.
Low carb lettuce wrap: This makes a healthy lunch for HCG Phase2. Take 100 gms of lean ground beef or steak, 1 tbsp of minced onion, 1 clove of garlic crushed and minced, some garlic powder, onion powder and dried oregano, fresh cilantro chopped, cayenne pepper, black pepper and salt to taste and some lettuce leaves.
Brown the beef or steak and then add the onions, garlic, and all the spices to taste and cook in simmer for 5-10 minutes until everything is well blend. Add salt to taste. Serve it like taco but wrapping the cooked beef in lettuce leaves. A side dip made of tomatoes of salsa can add the extra punch to this recipe. This recipe makes up for 143 calories and some 21 gms of protein in it.
HCG Complex By Biosource Labs
Hormone Free hcg drops for Weight loss. Best selling product online for weight loss.

Learn More


Shirataki noodles recipes HCG: Shirataki noodles are not part of the HCG diet food items listed by Dr. Simeons. When the HCG protocol was formulated noodles were not the accepted food item globally. But now it is not the case. The Shirataki noodles are made of high fiber Knjac root that is soluble. This has no calories at all. It has got longer shelf life and taste as good and real as the original noodles. Cook the Shirataki noodles as you do with other noodles, toss in the low calorie, accepted vegetables in it, seasoning it to your taste and you are done. It can be made into chow mien, pasta or just plain as noodle recipe.
HCG Maintenance Phase Recipes – Popular HCG diet recipes
The maintenance phase or the phase 3 of the HCG diet is equally important as the first 2 phases. During the hcg diet maintenance phase, the calorie intake is only slightly increased but most of the ingredients are still off the limits. Though the protein portion and carbohydrates are slightly increases, it is still not easy to come up with a recipe for this phase where the body weight must be constant for a month. Here are a few ideas!
Triumph HCG
For Weight Loss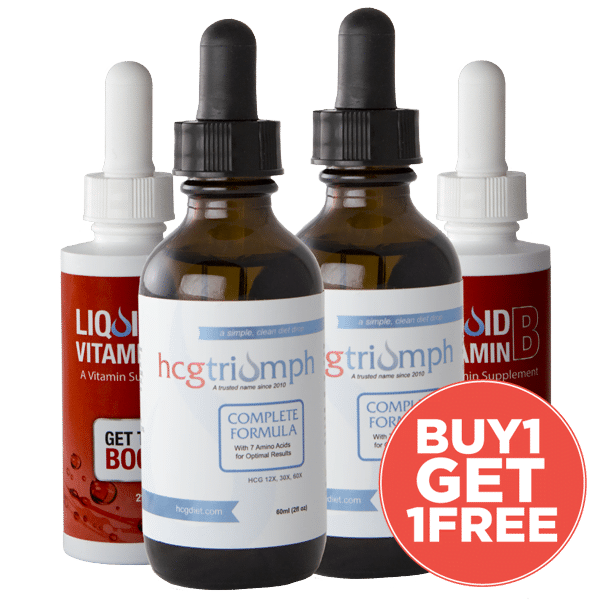 Chicken Fajita: It is not easy to prepare 2 types of food for every meal. This is harder when you are on HCG diet and the other family members need normal food. Here is one recipe that can be used in both ways. Cook some chicken and keep it aside. You need tomatoes to make the salsa, cheese, sour cream as optional ingredients and a few veggies of your choice with onion and bell pepper as mandatory. Zucchini or squash goes well with this preparation.
Sauté the vegetables in a little of olive oil until it is cooked. Now mix the cooked chicken with your choice of seasoning and mince it well. Spread the chicken on a serving dish and distribute some of the sautéed vegetables over this. Top it with some sour cream or shredded cheese or plainly with some freshly made salsa. You have the Phase 3 lunch ready for you. The other family members could use the sautéed vegetables for their tortillas and you are done!
Grilled squash is a very easy recipe and makes a snack or starters for the Phase 3 HCG diet. Thin slice some zucchini of your choice, or yellow squash. Cut it the long way. Brush the slices with olive oil or garlic infused olive oil and sprinkle some salt and pepper over them. Grill it to satisfaction and serve hot. You may also add some shredded cheese over it.
Turkey And Veggie Soup Recipe for a quick HCG Phase 2 diet
Creamy Colesaw: You will need a large head of cabbage shredded, 3 tablespoons of mayo (unsweetened), 2 tablespoons of apple cider vinegar, 8-10 drops of liquid stevia, ¼ tsp celery salt and some poppy seeds. Mix all the seasoning ingredients together in a bowl and divide the seasoning. Toss in the shredded cabbage into the bowl and mix well. Once mixed, add in the other half of the seasoning portion as required. Dividing the portion allows you to adjust the taste and control the amount of seasoning.
The advantage of this recipe is that, without the mayo, this can be used as part of the Phase 2 of HCG diet.
Lemongrass smoothie recipe: Chop some lemongrass stalk and remove the outer rough layers. Save the inner layers and crush them a little with the knife. Transfer them into a pan and add 4 cups of water and bring to boil. Add some kaffir lemon leaves as well. Simmer for a good 20-60 minutes. Strain the mix once it is cooled and transfer the liquid into ice cubes.
HCG Drops
Hormone FREE

Now take ½ cup each of coconut milk and sliced mango into a blender. Add a tablespoon full of protein powder into this and add some of the lemongrass ice cubes and some stevia also. Blend well until smooth. The Thai smoothie with lemongrass and coconut is ready to serve.